What is the definition of event decor?
The small details that make up the setting in which your event takes place are referred to as event decorating. Decor sets the tone and helps to create the perfect environment for your guests.
However, décor is entirely up to you.
If you're having an event at a unique or prominent location that already has a distinguishing appearance, you might not need to decorate it more.
With the correct event decorating, you can transform a completely empty and dull area into a whole other universe.
It's usually a combination of the two.
Typically, you'll choose a good venue and then make necessary changes to fit the concept of your event. Your team, the venue management, and potentially an event decorator collaborate on event decorating.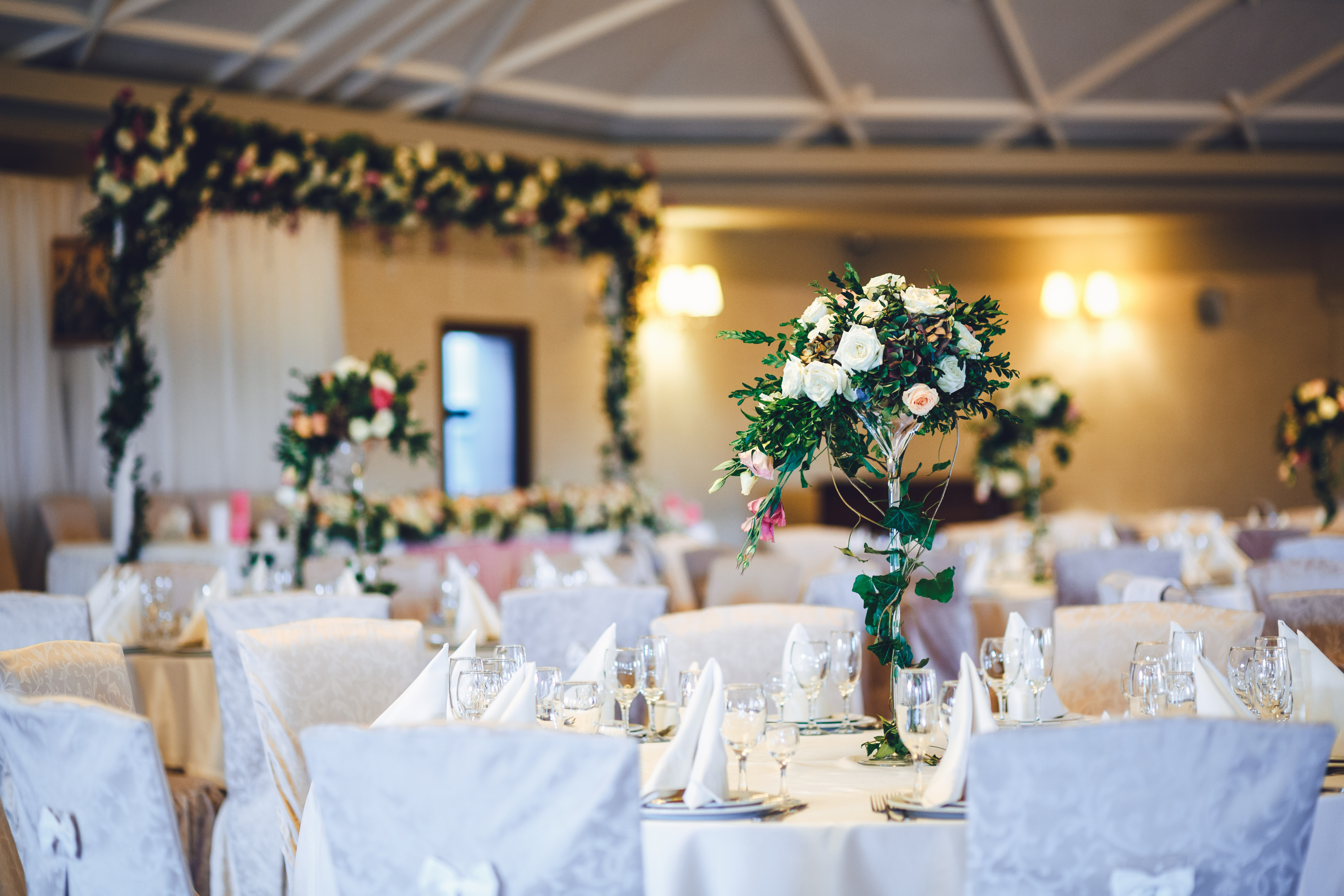 How to Decorate Your Event on a Limited budget
If you've decided to buy or manufacture your own event décor, you may be wondering how to stretch your event budget. Let's have a look at some DIY event decorating ideas.
Use low-cost textiles
Fabrics may be used as event ceiling décor as well as to cover inexpensive tables and chairs. It may make all the difference with little effort and cost.
Make use of design templates
Find design templates for your signs, invites, itineraries, menus, and name cards on a website like Canva. It will save you money on the cost of employing a graphic designer.
Make your own floral arrangements
Professional flower arrangements are not inexpensive, so here's another method to save money. View a few YouTube lessons on floral arrangements for your event.
Make use of mood lighting
The event venue's lighting can establish the tone, and it doesn't have to be pricey. You may purchase inexpensive mood lighting online or simply use the old standby candles.
Decorate with balloons, garlands, and confetti.
A few event balloon decorations, paper garlands scattered throughout the venue, and confetti spread across the tables and floors are the cheapest ways to decorate an event space.
Decorating Ideas for Your Event
Now that you know what sort of event décor you need, where to buy it, and how to stretch your budget, we'll close up this guide with basic event decoration suggestions.
Adhere to the topic
When deciding whether or not to add certain items of event décor, keep the concept of your event in mind. None of it should stand out like a sore thumb.
Collaborate with the venue
Make sure your decor compliments the aesthetics of the location. Many venues organize events on a regular basis, so talk to them about include some of their in-house décor in the fee.
Include the furnishings
It's easy to ignore all of the existing props, such as tables and chairs, bars, and stages. Shape and design them to match your theme and blend in with the surroundings.
Consider locatio
Elaborate centerpieces are useless if they are not at the center of the table. Make sure that all of the components you want visitors to notice are properly positioned.
Sharpen the lighting
Spotlights are an excellent method to draw attention to a specific piece of décor or as an intangible event wall decoration. They can also be used to divert attention away from other areas of the site.
For more information about events decorator kuala lumpur, please visit https://www.wishingtree.com.my/