Carpets and rugs provide a sense of comfort and charm to any room. Unfortunately, carpet fibers may readily conceal dirt, bacteria, pet dander, and many pathogens.
Surely you have ever thought that you yourself are able to keep your carpet clean, right? Just need to vacuum or wash it yourself. But you are wrong. In fact, carpets also require meticulous care.
This is a reality that may be forgotten or not realized by many individuals. Carpets, in fact, require regular cleaning by a professional cleaning service. Almost all carpet manufacturers recommend having your carpet professionally cleaned every 8 to 12 months to maintain it clean and safe to use.
To put it another way, vacuuming or washing your carpet will not maintain it clean and safe.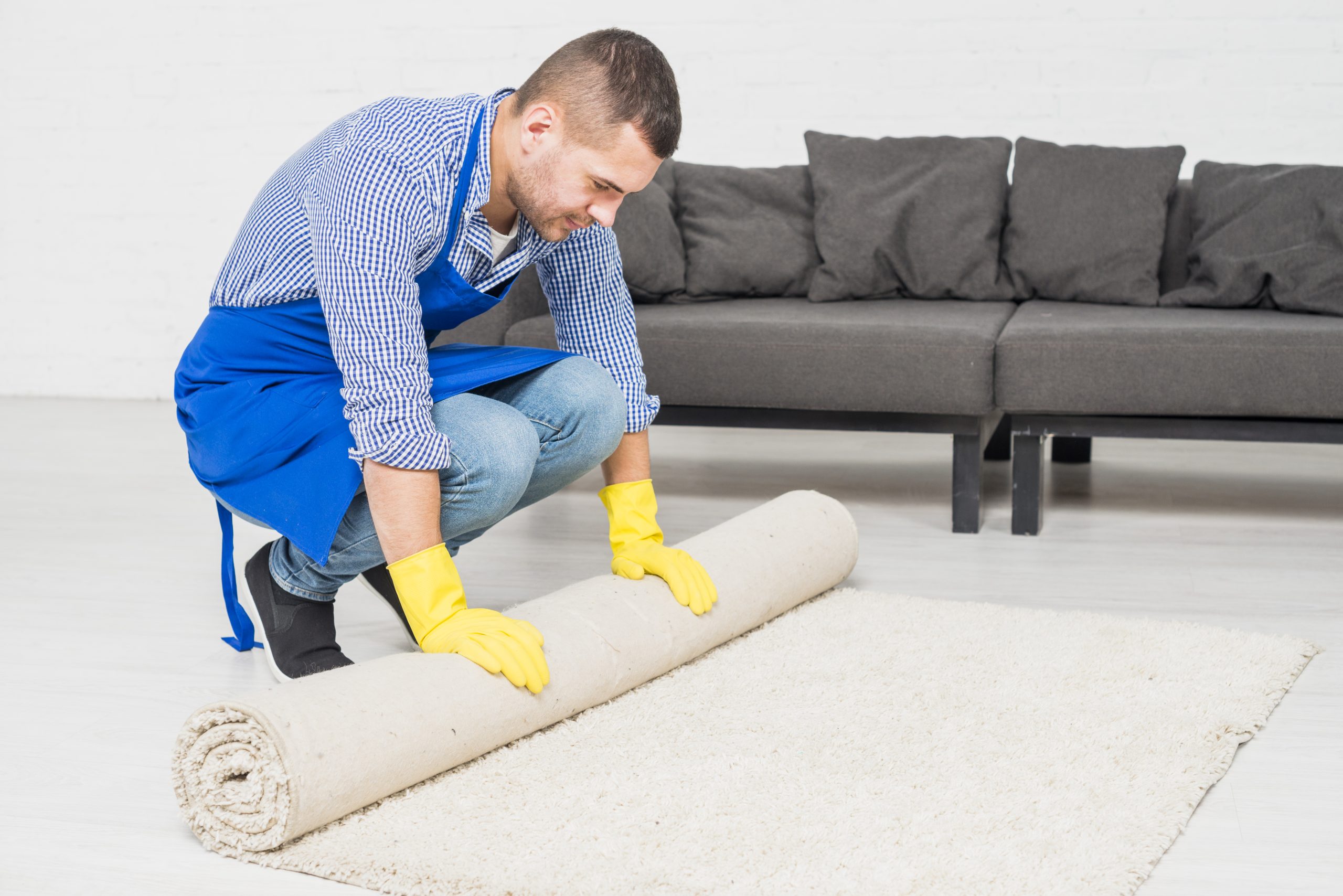 Regular carpet cleaning
Carpet cleaning not only maintains your carpet looking wonderful and fluffy, but it also keeps your indoor air pure, reduces the risk of disease, and extends the life of your carpet.
However, the most often asked question concerning carpets is "How often should I wash my carpets?" the best method is to get your carpet cleaned on a regular basis. But what does periodicity mean? Well, periodic washing actually depends on the environmental conditions of your carpet. Several questions must be addressed in order to determine how frequently you should wash your carpet, including:
Do you have any young children?

Do you have pets?

Do you have allergies?

Does anyone in the house smoke?
If you don't have young children, pets, or smokers, you should clean your carpet once a year to maintain it clean and safe. However, if you have small children, or pets, or smoke, professional cleaning is advised every 3 to 6 months.
Why is carpet cleaning so important?
You must be wondering, why is regular carpet cleaning important. In fact, there are many benefits of cleaning carpets regularly. Without you realizing it, a clean carpet can provide lasting comfort and a clean environment for you. Professional cleaning done consistently can help your family or business owner face a variety of problems, including
Health problems that are the result of accumulated bacteria and germs

Cases of diseases caused by biology

Lifetime risk of cancer

Complaints for building owners and managers

Liability for building owners and managers
If you are wondering, "Why can't you just use a vacuum?". It is possible, but the vacuum can only remove insoluble dirt that sticks, such as sand, stones, hair, and hard rice but that does not guarantee that your carpet will be completely clean and safe to use.
When you use a professional cleaning service, the cleaning done is 'deep cleaning' with the use of quality materials. Technicians are also trained and use the correct cleaning technology to remove insoluble stains, oil-based stains, germs, allergens, and bacteria to keep your carpet looking beautiful and most importantly safe.
Do your carpets require a thorough cleaning? Pro Cleaners is ready to help! Don't let dirt and stains accumulate any longer. Take action now to discover the transformational impact of their expert Carpet Cleaning Services in Malaysia. Call Pro Cleaners right now!