Nuweb is a leading full- service digital marketing company in malaysia.  They specialize in creating attractive and user – friendly digital marketing solutions that grow businesses.  They are proud to be a Google Partner Malaysia, Exabytes Hosting Partner and SiteGiant Unicart eCommerce Partner providing professional digital services to local PLC, SMI & SME and MNC international clients.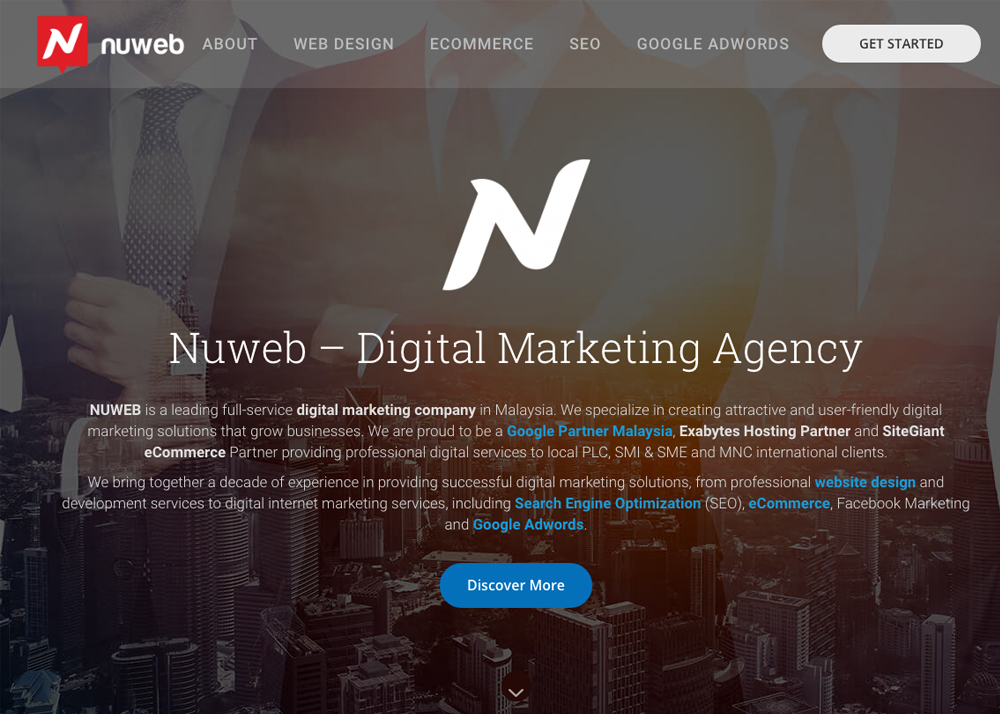 Today websites have become an essential tool for businesses and organizations.  Having an effective, user-friendly, responsive website can be a game – changer for your business.  Nuweb is a top – notch web design company that designs stunning and visually appealing websites with utmost care and attention given to everything from color to typography, information architecture to content and UX to eCommerce.
With Nuweb, promote your business on the world's best search engine, Google.  Their SEO experts have helped their clients place more ads on Google and increase their sales, by reaching out to a wider market.
For more information please visit https://www.nuweb.com.my/