Reading is one of the many hobbies. Those who have a hobby of reading can almost be sure that at home he collects a lot of books or piles of books, some even treat his books specially. For nerds, definitely need a bookshelf to store all their collections. In addition to storing books, bookshelves have other benefits such as: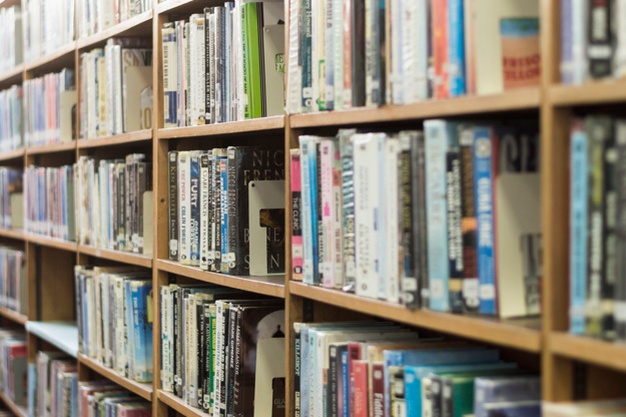 Tidy Up the Book Collection
With a bookshelf, it will make your home tidy and there are no books scattered.
Simplify Book Search
By organizing the book in the form of a folder, it will make it easier for you to find it.
Maintaining Book Preservation
Putting the book on the shelf also keeps it fresh. In addition, it is also protected from termites, dust, and the reach of children.
Adapt to the Room
The first thing to note is the size of the room. If you have enough space, you can apply a large enough bookshelf to fit the size of the room. Avoid choosing bookshelves that are too large as they will make the room cramped and uncomfortable to look at. If you have limited space, you can apply a sleek and tall bookshelf so that it can still hold many books.
In accordance with the Number of Book Collections
Do not overdo it when choosing a bookshelf. Make sure the size of the bookshelf you choose matches the number of book collections you have. Or at least you have a little space for your new book. This is to save space and costs.
Choose a Strong Material
Most bookshelves are made of wood or glass. Make sure you choose materials that are strong and properly tested to accommodate many books. choosing a strong shelf also influences the durability of the book. If you choose a material that is made of wood, choose wood that is strong, durable, resistant to moisture, resistant to termites.
Have Art Values
Another benefit of a bookshelf is that it serves as a room decoration. So choose a really attractive bookshelf with a design that suits your desires. There are many out there that sell shelves with unique models. Or you can consult a designer to determine it.
Look
Because the bookshelf is also a room decoration. Then choose a bookshelf with an open model so that the books can be seen. If you choose a closed one, try to choose a glass door so that it can still be seen from the outside.
Pay attention to the ergonomic side
Make sure the shelf you choose is not too high so that it doesn't become difficult when picking up books and when taking care of books. The ideal bookshelf height is one that fits your hand.
Adjust the budget
Choosing a bookshelf according to your wishes certainly doesn't matter, as long as everything is in accordance with the needs and the budget or budget that has been provided. Remember, don't force your finances just to buy shelves that you don't really need.
For more information about Book cabinet malaysia, please visit https://furnizone.com